Costa Del Mar Zane Green Mirror 580G Sunglasses
https://www.bassgrab.com/wp-content/uploads/IMG_5587-1-e1649861869488-1200x674.jpg
1080
607
BassGrab
BassGrab
https://www.bassgrab.com/wp-content/uploads/IMG_5587-1-e1649861869488-1200x674.jpg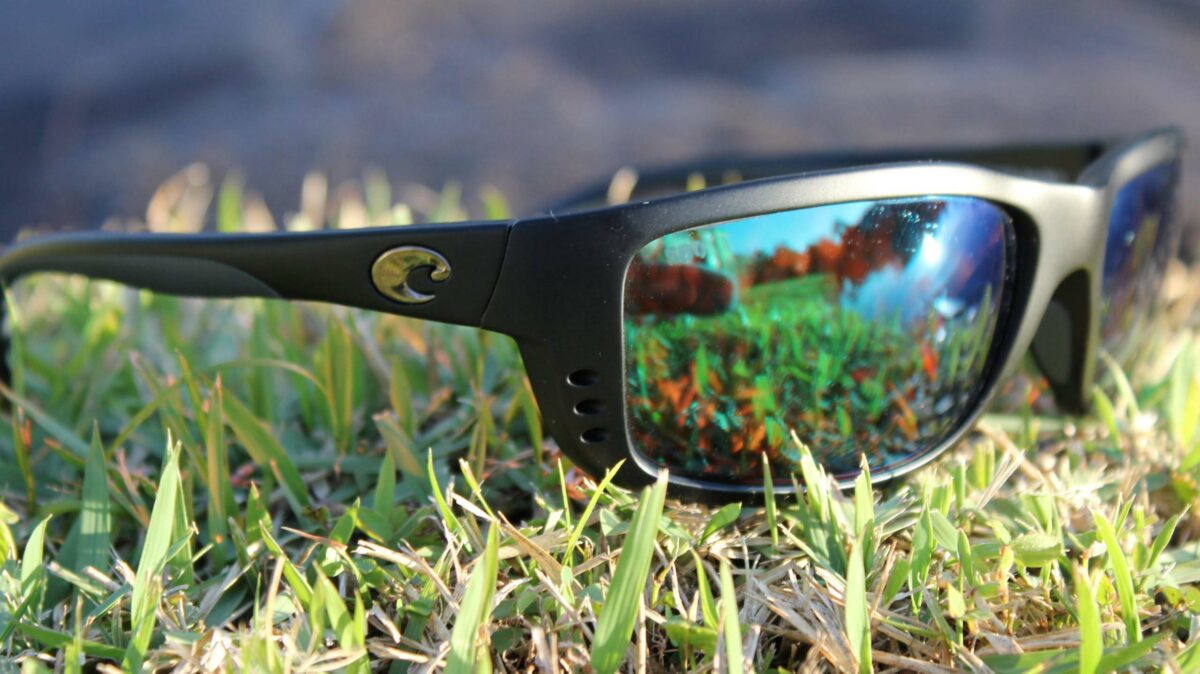 Costa Del Mar Zane Green Mirror 580G Sunglasses
Product: Costa Del Mar Zane Sunglasses
Model: Zane Matte Black Green Mirror 580G
Manufacturer: Costa Del Mar
Frame Fit: Large
Lens Size: Large
Price: Check the current price on Amazon

Sent from Costa Del Mar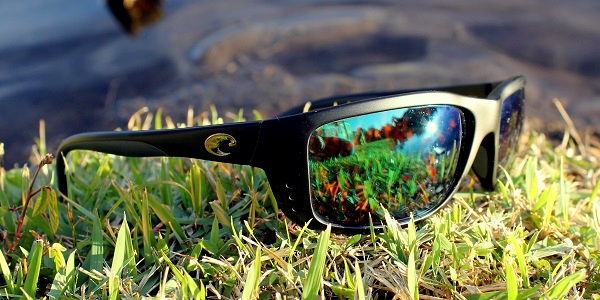 Introduction
One of the coolest parts about Costa Del Mar is that they are deeply rooted in fishing as you can tell from all of their frame names. For example, the Zanes, which get their name from the Zane Grey reef in Panama, is one of the best sport fishing locations in the world. Google Zane Grey Reef and you'll come up with countless videos of trophy marlin and dolphin. I have owned and worked with many different Costa Del Mar sunglasses at this point using both poly and glass lenses as well as a variety of lens colors suited for different applications, however I would have to say that the green mirror 580G lenses are about the best it gets for both freshwater and flats fishing. From my understanding the green mirror lenses use a copper base lens which is excellent on its own, however it also uses a green mirror overlay which seems to reflect more light and add to the depth of which you can see into the water.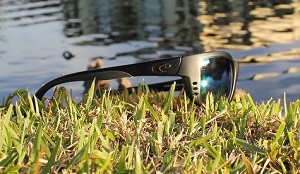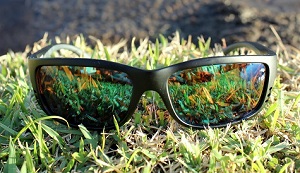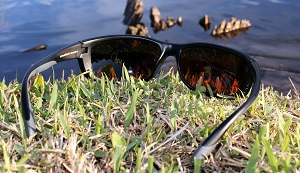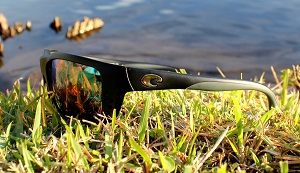 Features
Green Mirror Lens Technology Costa has patented technology (patents: 6,334,680 & 6,604,824) that creates a chemical reaction inside the lens that reduces the yellow and enhances the red, green and blue which is contingent upon light hitting the lens. These patents ensure that only Costa can use this technology to create high quality sunglasses. The difference between the green mirror and the copper lenses is that the green mirror allows only 10% of visible light transmission while the copper allows 12%. This difference is definitely noticeable and is much appreciated on the water in bright conditions.
Zane Frames The Zane model is quite comfortable and appears to be close to the Brine or Triple Tail in design. The co-molded hydrolite temples are comfortable and a much better and longer lasting rubber than any other sunglasses I have worn. One particular feature of the Zane frames that I like are the nose pads rather than a full frame rubber seal and the full rubber lining sometimes has a tendency to start peeling after several years. Also be sure to invest in a good pair of sunglasses retainers as the Zanes can shake loose with sudden movements.
Lifetime Warranty As with all Costa Del Mar Sunglasses, the Zanes are backed by Costa's Lifetime Warranty. The warranty does not include wear and tear such as normal use, scratched lenses, broken hinges, or accidental damage; however they will repair those types of issues for a reasonable charge. The warranty covers manufacturing defects only.


Actual Testing/Use
My testing for these sunglasses included both freshwater and flats fishing environments, and I have to say they excelled in both. It was a bright day on the water and I was able to pick out holes and redfish well before anyone else that day. The lenses definitely excel in bright light and provide a distinct advantage in seeing through the water. One note to add is that the frames feel a bit loose on my face, however that may not apply to everyone. To counter this I just attached a pair of Costa C-Lines to the back to make sure they didn't go anywhere.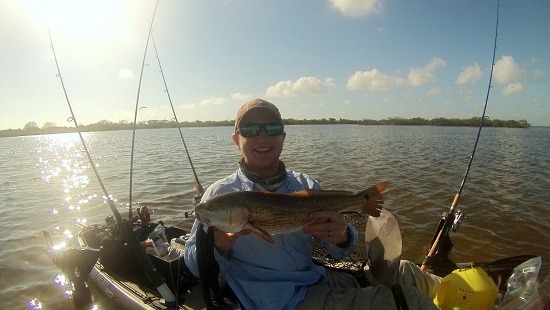 Pros
Glass lenses are highly resistant to scratches
Green mirror lenses block out an optimal level of light for better underwater awareness
Arms fit with a conventional sunglasses retainer
Lifetime Warranty offered for manufacturing defects
Comes with a durable Costa Del Mar Case

Cons
Price, you have to pay for quality
Frame fit can be a bit loose and prone to slipping with quick movements

Overall
Go with green mirror on your next pair of Costas when you're grabbing all your kayak fishing clothes. They look great, perform exceptionally well, and offer better eye protection with increased eye perception.
View our other Costa Sunglasses Reviews:
Heath Anderson
Heath lives in North Carolina and has been an avid fisherman and all around outdoorsman for the past three decades. In addition to enjoying the outdoors, Heath has been active in the online fishing industry since 2010, teaching and sharing reviews of fishing products on BassGrab.com to help anglers catch more and look good while doing it.
All stories by: Heath Anderson