Costa Rincondo Sunglasses Review
https://www.bassgrab.com/wp-content/uploads/Rincondo-2-1200x900.jpeg
1080
810
BassGrab
BassGrab
https://www.bassgrab.com/wp-content/uploads/Rincondo-2-1200x900.jpeg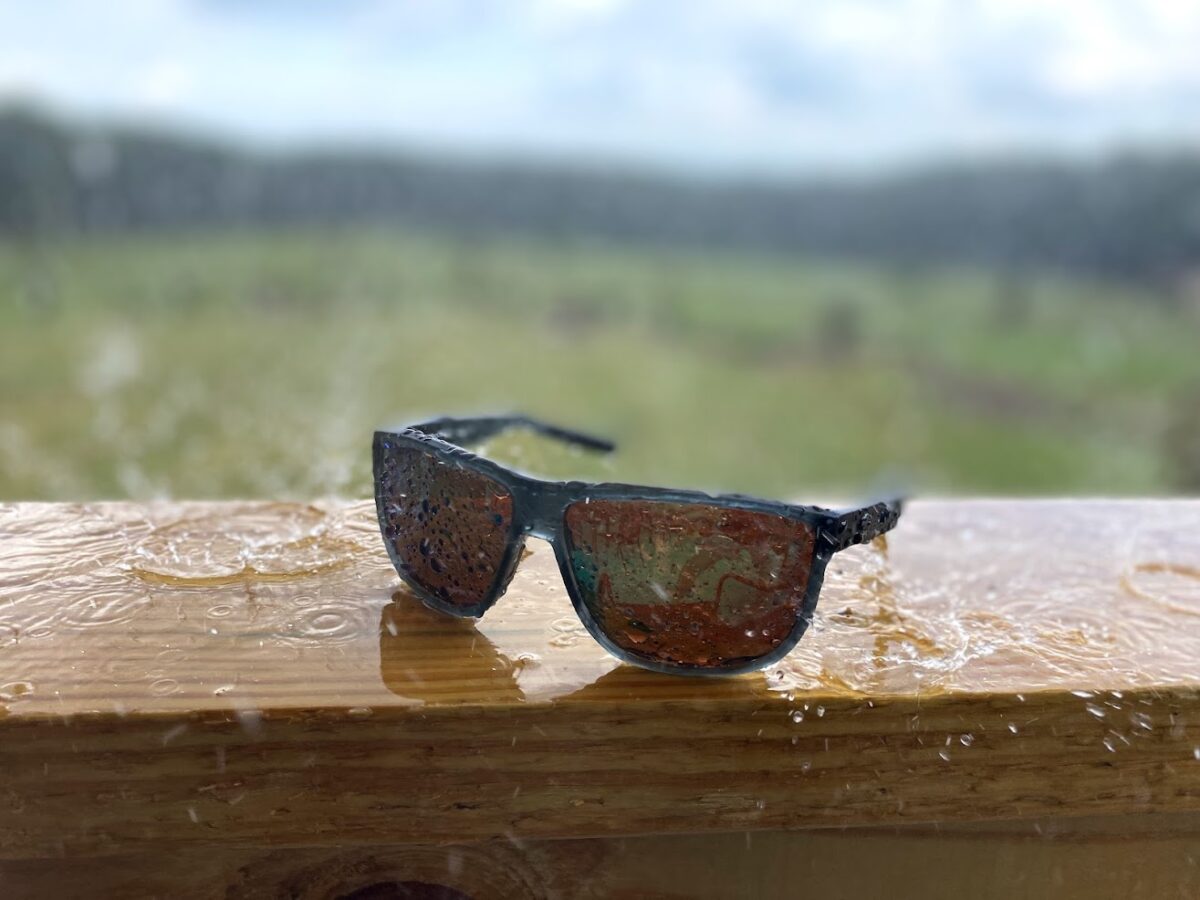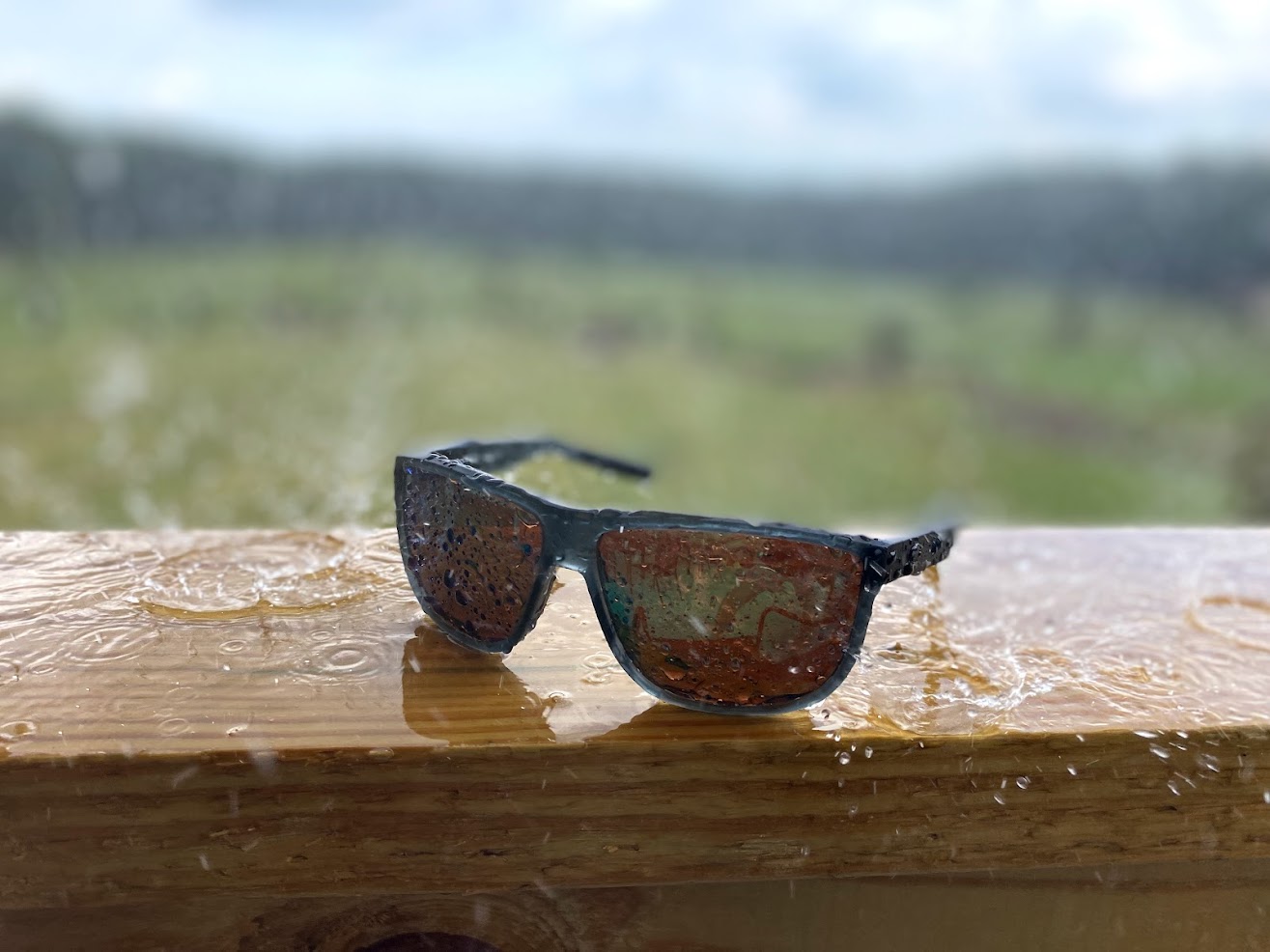 Costa Rincondo Sunglasses Review
We've been using Costas for the last 10 years. The Costa Rincondo's will be my 6th pair of Costas. Three of my Costas have been lost to the water, one in a golf cart and the others are still safe and sound. My friends say I lose my sunglasses too much, but my response is always "That's because I wear them any time I go outside." The new Costa Del Mar Rincondos are no different. See the current price here on Amazon.
I used these exclusively for the last month. In this month I have done the following activities with my Costas – kayaked, fished, mowed the lawn, drove, swam, played volleyball, and believe it or not – I haven't lost them and do not want to!
Costa Rincondo Frame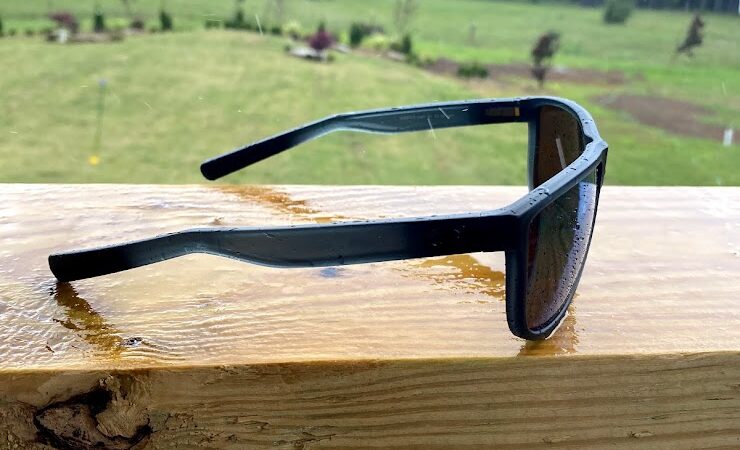 The Costa Rincondo frames are actually one of my favorites. To be clear upfront, these frames do not wrap all the way around the like Costa Fantail Pro. These are a little more open on the sides, but I like how it looks.  To find out what you like best, you should really try them on, I've found Bass Pro usually has the best selection to try. Costa classifies them as a regular frame fit and a medium frame size. That seems to check out.
Rincondo Fit
The Rincondo frames are comfortable and can be worn all day on the water. I wore these all day out kayak fishing and all day on the beach without thinking about them. The one thing I didn't love was the rubber near the back of the frame really catches all the sand. They do their job and keep the glasses on your head, but they also catch everything else. You'll have to clean them off with a towel or even dunk them in the ocean for them to not rub your ears off.
Costa Rincon vs Costa Rincondo vs Costa Rinconcito
Costa Rincondo
Frame Colors: MATTE SMOKE CRYSTAL, SHINY BLACK
Lens Color: Green 580G, Blue 580G, Blue 580P, Grey 580P, Green 580P
Lens Material: Polarized Glass, Polarized Polycarbonate
Frame Fit: Regular
Size: M

With a fresh look and more coverage, Rincondo is a sturdy-styled frame with all the functions of its well-loved cousins, Rincon and Rinconcito. Its rounded polarized lens shape and one-of-a-kind wrap will make your next sun-drenched trip even easier to enjoy. – From Costa's Website
Rincon
Frame Colors: MATTE SMOKE CRYSTAL FADE, BLACK/SHINY TORT, MATTE SMOKE CRYSTAL, SHINY BLACK
Lens Color: Green 580G, Blue 580G, Grey 580G, Blue 580P, Grey 580P, Green 580P
Lens Material: Polarized Glass, Polarized Polycarbonate
Frame Fit: Wide
Size: XL

"Like the California point break it was named for, the Rincon has a classic West Coast straight bridge, wrapping style lines, and edgy curved temples. Made from our castor plant bio-based resin, the big frame and sharp angles of Costa's Rincon sunglasses reflect the classic right point break and the hard-charging surfers who champion the sport. With Rincon's spring hinges and polarized lenses, the Rincon is a great oversized style for most or a perfect extra-large fit for "big heads". You know who you are." -From Costa's Website
Rinconcito
Frame Colors: MATTE TORTOISE, MATTE ATLANTIC BLUE, MATTE GRAY, MATTE BLACK
Lens Color: Green 580G, Blue 580G, Grey 580G, Blue 580P, Grey 580P, Green 580P
Lens Material: Polarized Glass, Polarized Polycarbonate
Frame Fit: Regular
Size: M

"A little brother to Costa's Rincon frame, Rinconcito blends West Coast style lines and edgy curved temples. This medium style, named for the iconic Southern California right point break, features bio-resin construction, polarized 100% UV Protection Lenses, integral spring hinges, and Hydrolite® nose and temple pads." -From Costa's Website
Costa Glass Lenses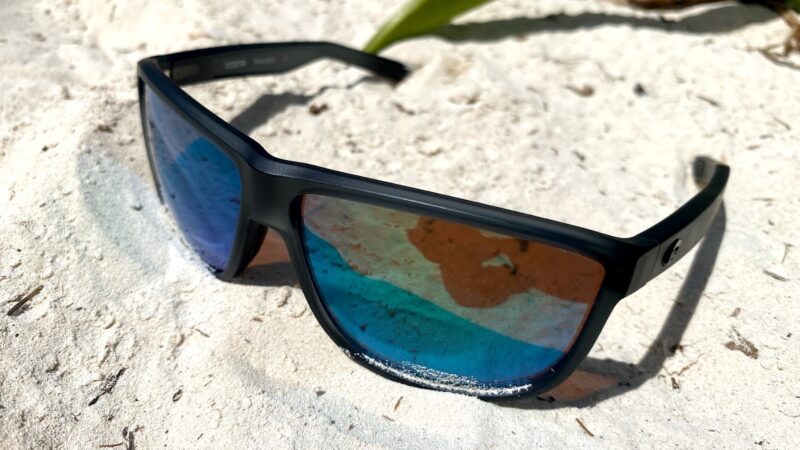 One thing that makes Costa stand out from other sunglass manufacturers is that they utilize glass lenses in their premium offerings. I have always chosen glass over polycarbonate lenses due to its clarity and scratch resistance. I hate when a pair of sunglasses get scratches on the lens which is why I always chose the Costa 580G glass lenses. They are the most durable lenses that Costa makes. For those long days out on the water, these lenses are perfect because you won't have to worry about getting any scratches on them when you wipe the saltwater off, especially while kayaking. The mirrored options are also quite nice and actually don't discolor your vision. The blue and green are more of a mirror than a filter so you're not seeing everything in blue or green colors, more of an amber with a blue tint.
Costa Protect - Sustainability
Costa has always been deeply rooted in fishing, and they are a company committed to protecting what we love. Check out their Protect Report outlining conservation initiatives Costa has been involved in for the past three decades:
Cleaned 85 beaches across the U.S.

Educated 100,000 youth on ethical angling and conservation

Recycled 2.2 million pounds of fishing nets

Removed 90 tons of trash from beaches and coastlines

Eliminated 3 million-plus single-use water bottles

Revitalized 2 villages and ecosystems

Donated $125,000 to rebuilding coastal communities impacted by natural disasters and COVID-19

Supported all 17 United Nations Sustainable Development Goals
The Costa Warranty
Costa has historically had one of the best warranties in the business for their sunglasses. That being said, with a change-up in ownership and manufacturing the warranty seems to have changed a bit based on users' comments lately. However, it can be hard to tell what real vs what someone is saying to get a free pair of sunglasses when they sit on their current pair. The official word is that Costa's warranty has not changed.
If Costa eyewear has a defect in materials or workmanship, Costa will fix or replace the frames as soon as they can to get them back to the customer. In an effort to get customers back on the water as soon as possible and limit the time they're without their glasses, Costa has moved to a digital warranty process. With the new digital warranty process, Costa assesses the damage from the pictures a customer provides and lets them know if they are covered under warranty, or would need to be repaired for a fee. The customer then decides if they would like to send in the frames. Costa will also cover all expenses for warranty claims including shipping. If a customer just needs a replacement part, they can visit https://customersupport.luxottica.com/wcsstore/costadelmar.html to purchase lenses, nose pads, and other parts.
Costa Sunglasses Limited Lifetime Warranty

We warrant Costa sunglasses against defects in materials or workmanship for the lifetime of the product.

Costa will repair or replace (with an identical or reasonably equivalent style), at our option, any product determined by Costa to have a manufacturer's defect. For additional limited warranty information, please chat with us https://www.luxotticacustomercare.com/aftersalescostachat.

Costa's Sunglasses Limited Lifetime Warranty does not cover normal wear and tear, scratched lenses, broken hinges, accidental damage, misuse or any other problems determined by Costa not to be defects in materials or workmanship ("Out of Warranty Damage").

Certain Costa sunglasses (including Prescription, Limited Edition and Special Collection) have differing warranty durations and limitations. Please visit https://www.costadelmar.com/en-us/repair-program or please chat with us https://www.luxotticacustomercare.com/aftersalescostachat for further information.
The Verdict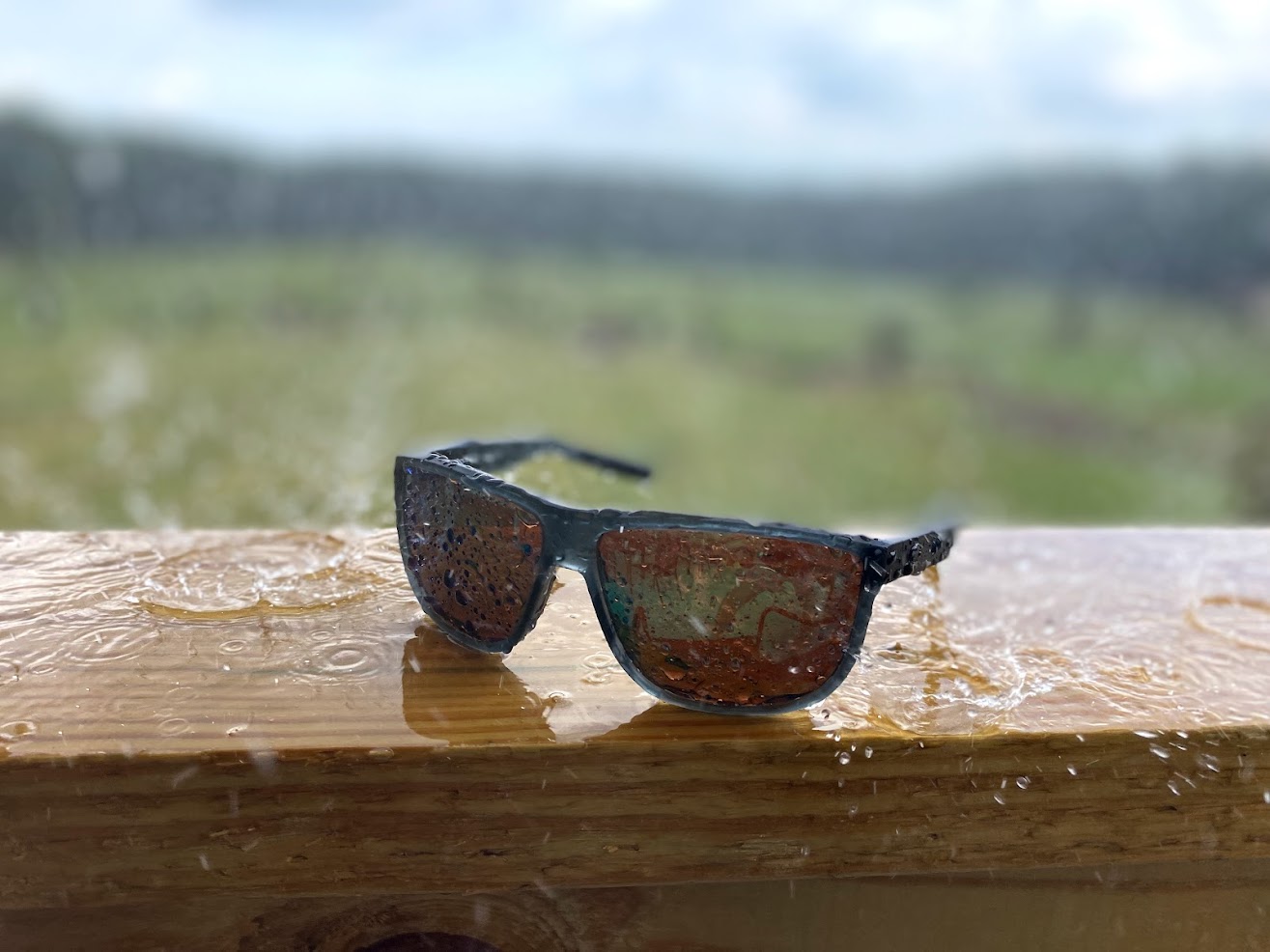 As I said above, I've owned 6 pairs of Costas and will probably make it to 20 by the end of my lifetime. The Rincondos are great and an excellent choice. Check out the price and pick up a pair!
View our other Costa Sunglasses Reviews:
Wesley Anderson
Wesley lives in Georgia and has spent the last 30 years hiking, camping, and fishing. Wesley has been in the fishing online industry since 2011 and loves sharing his knowledge of fishing products and fishing techniques. In order to give readers hands on knowledge, we've put hundreds on products to the test.
All stories by: Wesley Anderson