Maui Jim Makoa Sunglasses Review
https://www.bassgrab.com/wp-content/uploads/IMG_3084-1200x900.jpg
1080
810
BassGrab
BassGrab
https://www.bassgrab.com/wp-content/uploads/IMG_3084-1200x900.jpg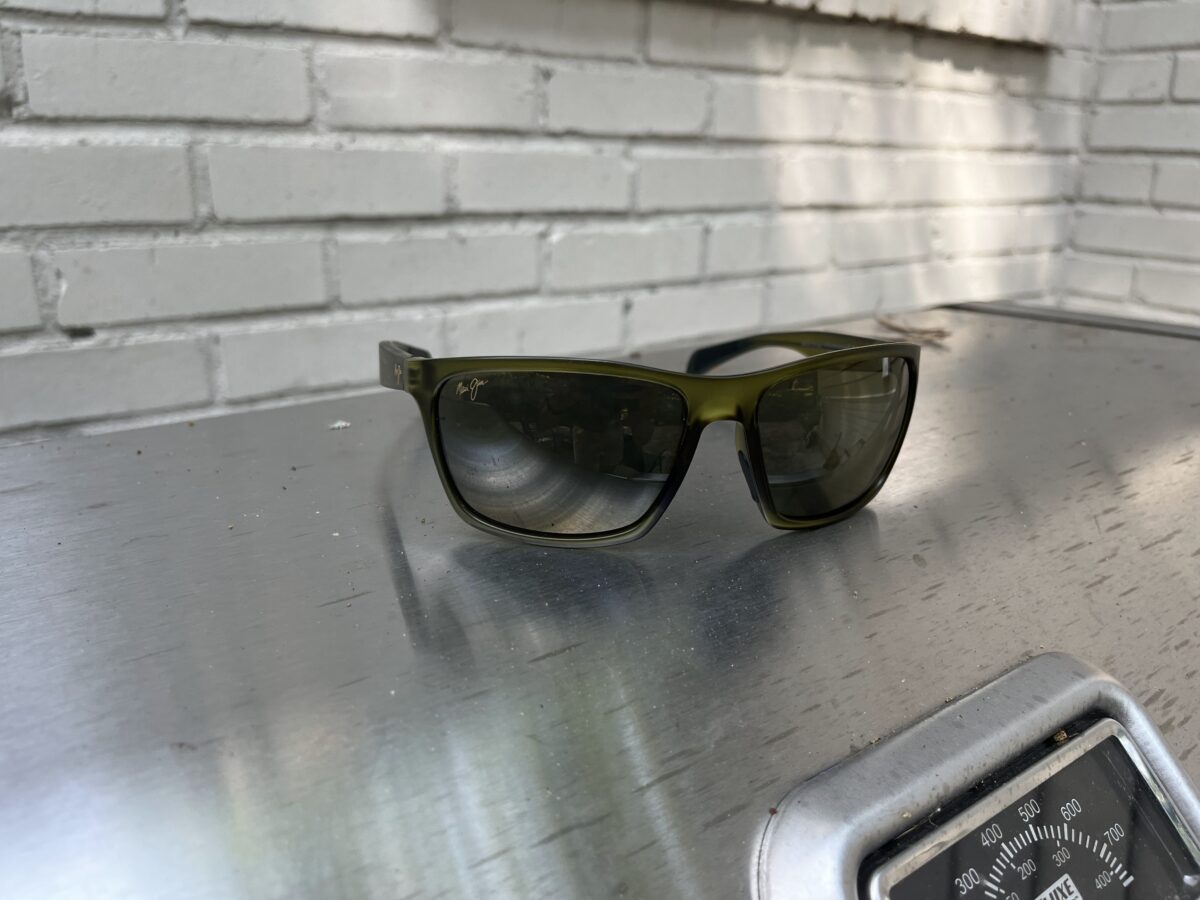 Maui Jim Makoa Sunglasses Review
The Maui Jim Makoas with the Maui HT™ lenses are my first pari of Maui Jim fishing sunglasses. I always seen them and tried them on Sunglasses Hut or Bass Pro Shops, but I never had the chance to test them out on the water on my kayak.
Testing the Maui Jim Makoas
I have used these sunglasses exclusively for the last month of outdoor activities and daily use. In this last month I have done the following activities with my Maui Jims – kayaked, fished, kayak fished (different!) used a chain saw to cut up a tree, installed part of a roof, swam, and played pickle ball. Most of the time I don't even notice I'm wearing them and they'll continue to be in my rotation of sunglasses I wear.
Maui Jim Makoa Frame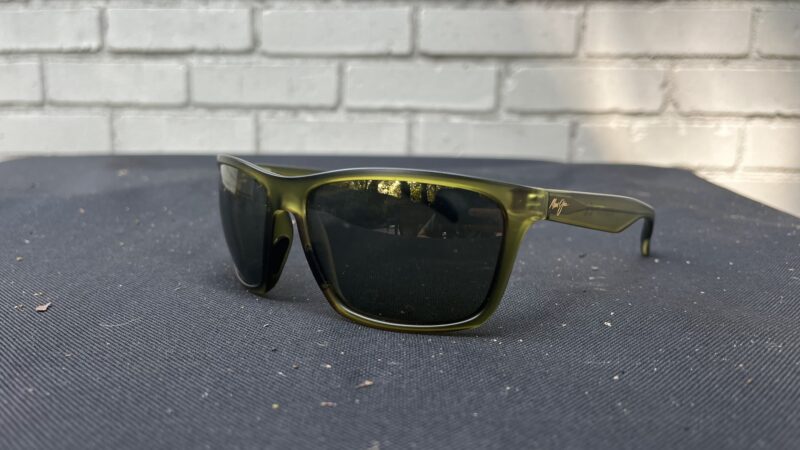 The Makoa sunglasses frame is not one I usually go after. Unlike most responsible and sensible kayak anglers, I usually prefer a non wrap around frame. Call me old fashion, but I like a little bit of glare to come in from the side on my sunglasses. (This obviously isn't true, I just like the look of non wrap around frames better.) However, the Makoas wrap around while still giving me a style and fit that I liked! So, if you are smart and look for wrap around sunglasses for the water so you don't get a headache from light seeping in, these are perfect for you. If you are stubborn like I am and don't prefer a full wrap around, these still get the job done. 
I also went with the green translucent frame color to give it a try. I've gotten a few compliments and I think I like it. They also come with black, matte black, and grain wood if that's more your style.
Maui Jim Makoa Fit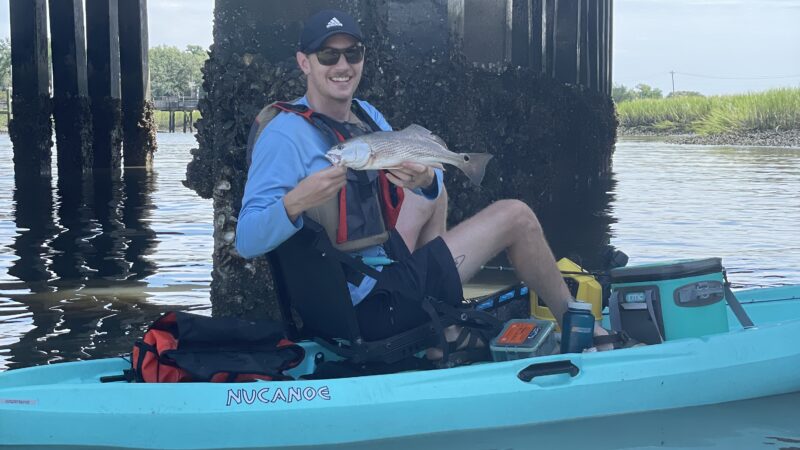 The Makoa frames are comfortable and can be worn all day on the water or golf course. I wore these all day out kayak fishing in Charleston with my brother and friends and never thought about them. Actually, I wore them into and past dusk because of the lenses, but we'll get there later.
The frames fit well with nylon rubber nose pads and spring hinges on the arms. That's always my favorite thing on sunglasses nowadays. It really makes them easy to wear all day.
As far as true to size, I usually wear a large size frame and these are typical of that and fit. You can see in the picture above.
I am personally not a croakie advocate, but the back of these fit well with almost any brand of croakies if you like to hang them around your neck.
Maui Jim Maui HT™ Lenses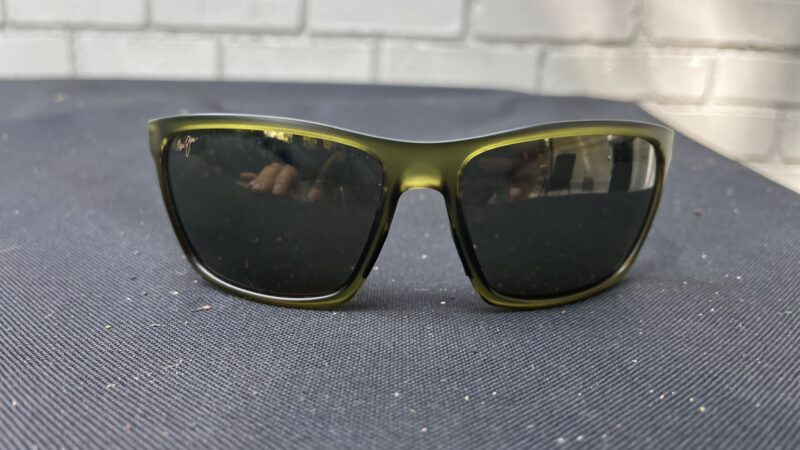 Maui Jim recently came out with the Maui HT lenses made specifically for low light and golf. However, I would argue they are also for fishing. These have a green/yellow tint and bring out a level of contrast that is different from the other sunglasses I own.
The Maui HT lenses have PolarizedPlus2® technology. From Maui Jim's website – "PolarizedPlus2® technology goes beyond shielding your eyes from glare and harmful UV to reveal and enhance the world's true vivid colors in detail."
When using these in low light, I consistently forgot I was wearing them. I wore them all the way to get dinner at around 8 PM in Charleston, SC. They definitely bring out contrast and let you see better in low light situations. This led to some really fun early days and late nights on the water. I was able to see a little more of the oyster bar, or pot holes I like to throw baits to.
The con with the HT lenses is at the brightest parts of the day, it lets in a little more light. It didn't give me a headache or bother me, but you will notice it. That didn't stop me. I think Maui Jim did a good job here getting the best of both worlds.
The only con I have here is I personally like mirrored lenses. It's a style thing and nothing else. As long as you don't mind that, these are great.
The Verdict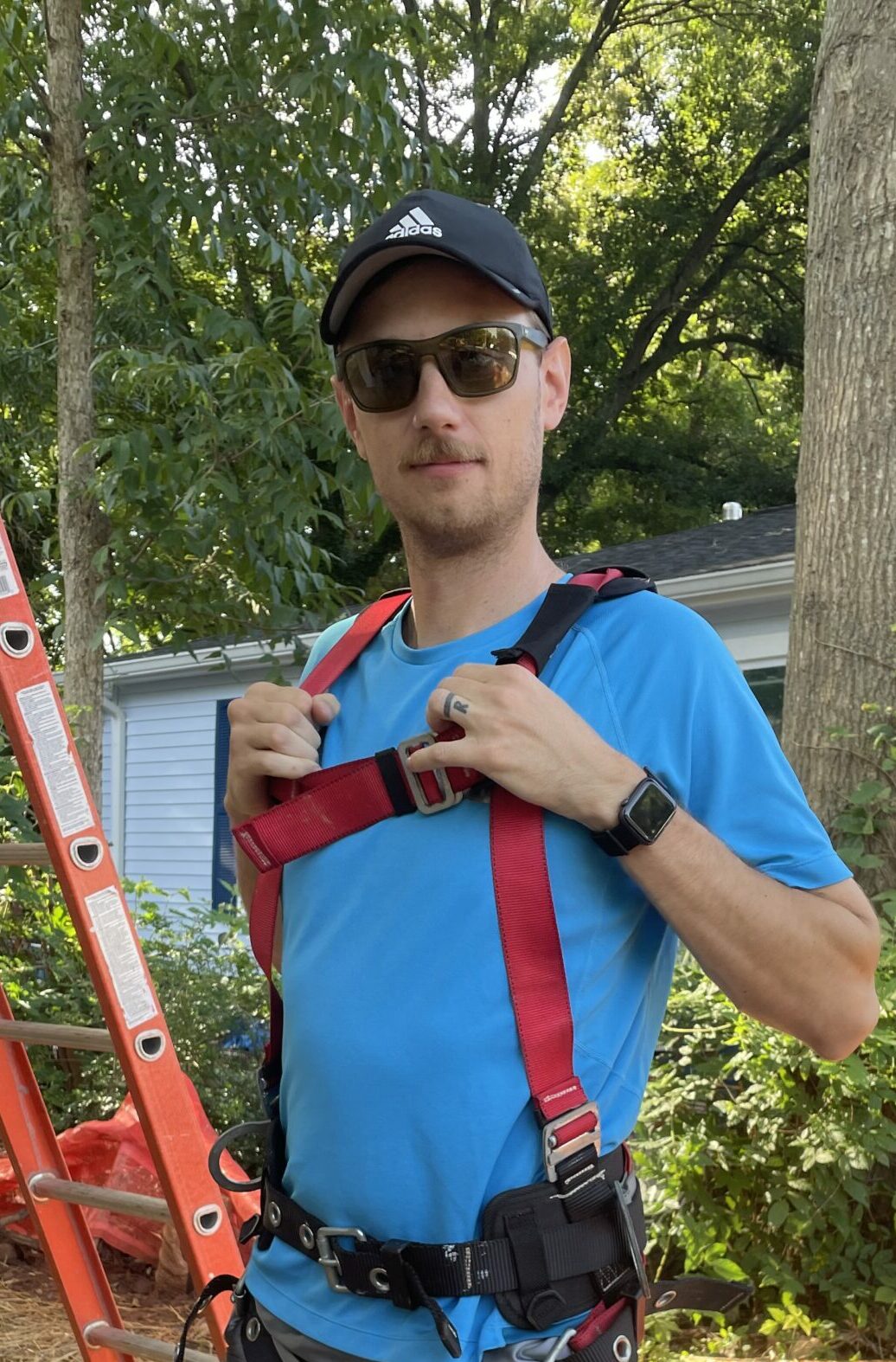 As I said above, the Maui Jim Makoas will be sunglasses I continue to use every day. I'll use them for driving, golfing, building roofs and fishing. They're comfortable and lightweight, and get the job done while still looking great. If you're in the market for a new pair of fishing sunglasses, I highly recommend trying these out.
Wesley Anderson
Wesley lives in Georgia and has spent the last 30 years hiking, camping, and fishing. Wesley has been in the fishing online industry since 2011 and loves sharing his knowledge of fishing products and fishing techniques. In order to give readers hands on knowledge, we've put hundreds on products to the test.
All stories by: Wesley Anderson