Top Travel Fishing Rods
https://www.bassgrab.com/wp-content/uploads/TravelRod-620x348.jpg
620
348
BassGrab
BassGrab
https://www.bassgrab.com/wp-content/uploads/TravelRod-620x348.jpg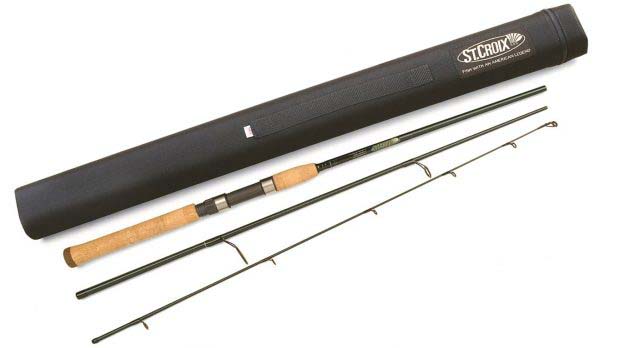 Top Travel Fishing Rods
Everyone would pick a one piece rod if they had the choice, but more often that not that just isn't possible especially when you're traveling to your fishing destination – think airplanes, hikes to the ocean, and compact car travel. Here are some of the best travel rods you can get that do a pretty dang good job of providing the sensitivity and strength you need to land your fish!
The Contenders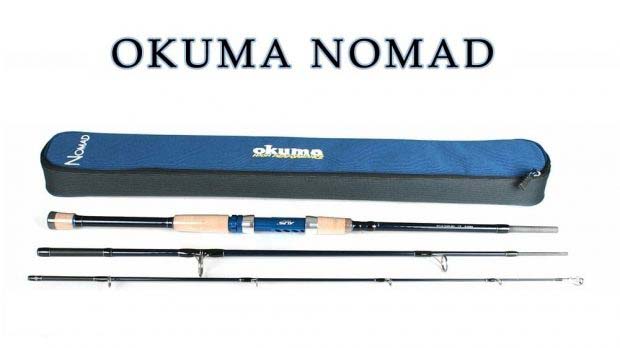 Okuma Nomad Inshore Travel Rod – Check Current Price on Amazon

Model: Okuma Nomad Inshore Travel Rod | Price: $$$ | Pieces: 3 | Material: Graphite | Case: Soft bag
The Okuma Nomad Inshore rod is an incredible looking rod with its anodized blue and silver reel seat and dark accents, and it performs just as good as it looks. The rod uses European spigot ferrule connections which are arguably the best ferrule connections to make a rod behave like a one piece rod. The Nomad breaks down into 3 pieces for easy portability and travel and comes with a very nice padded waterproof travel bag. I'm not sure the benefit of the bag being waterproof, but I can roll with it. One very unique thing Okuma does with this rod is that they include two rod tip sections, (what?!) one lighter and one heavier to increase your fishing versatility. Also we all know that when your rod breaks or pops an eyelet it's always at the tip, so this is an incredibly good insurance policy tacked on to the limited lifetime warranty.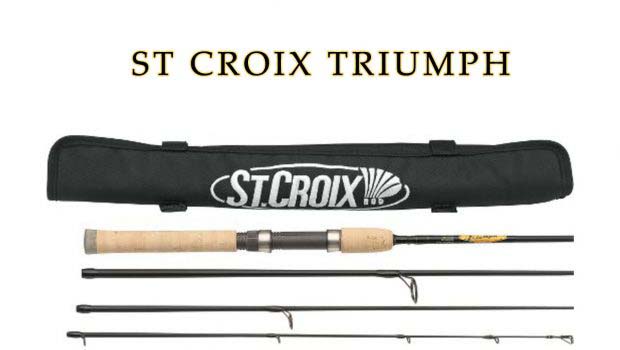 St Croix Triumph Travel Spinning Rod – Check Current Price on Amazon

Model: St. Croix Triumph Travel Rod | Price: $$ | Pieces: 4 | Material: Graphite | Case: Soft bag
Every man's rod, jack of all trades, solid performer – these all are words to describe this rod. It is basic in the build – Fuji reel seats, fast tapers, aluminum oxide guides, premium grade cork handles – but it is a rod built by St Croix's high standards at an unbelievable price. St Croix's slogan is 'Best Rods on Earth', you can't get away with saying that if you're rolling out some mediocre garbage. The Triumph is durable, sensitive, and very strong; you can get a great C-bend out of it without even realizing the rod is a four piece travel rod. It casts well and has a great backbone when you need it. Definitely a contender if you're planning a destination fishing trip.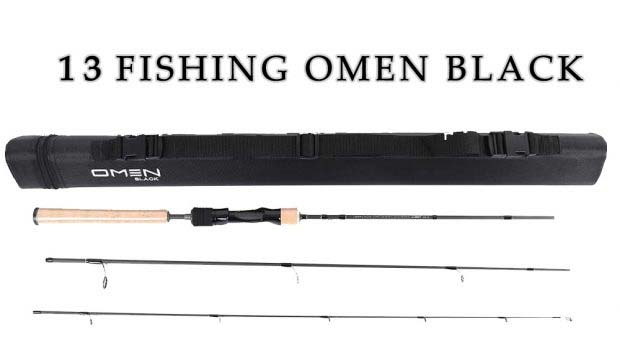 13 Fishing Omen Travel M Spinning Rod – Check Current Price on Amazon

Model: 13 Fishing Omen Black Travel Rod | Price: $$ | Pieces: 3 | Material: Graphite | Case: Hard tube
This is a great rod that has quality cork and a high graphite content blank that is super sensitive. It feels a bit more fragile than the others due to the 30-ton Japanese Toray high graphite content blanks so it helps that it comes with a hard case, but treat it carefully. The rods are advertised to 'interlace graphite to control the angle alignment during the rolling process which allows for a tighter graphite construction and prevent energy loss due to ovalization under extreme pressure'. First of all, ovalization sounds like a made up word, but basically what they are saying is they use technology to build the blanks tighter and prevent the circular blank from flattening out and becoming weak when you've got a big fish on. Overall this is a great rod for snagging bass out of hidden areas and getting out into nature and away from the beaten path.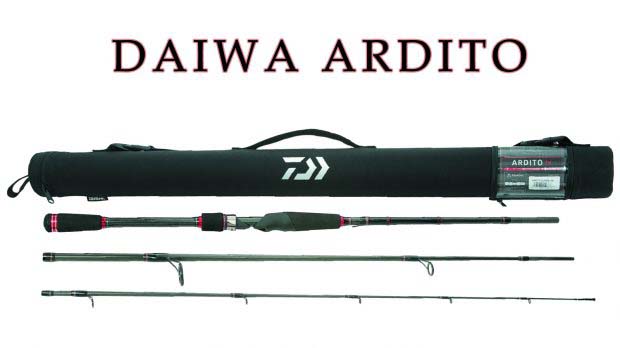 Daiwa Ardito Multipiece Travel Spinning Rod – Check Current Price on Amazon

Model:Daiwa Ardito Travel Rod | Price: $$ | Pieces: 3 | Material: Graphite | Case: Hard tube
The Ardito rod is a great choice for a traveling fisherman and is constructed of X45 Bias Graphite fiber for flexibility, strength, and virtually zero blank twist. The rod ferrules are designed to bend with the rod to provide a smooth and powerful action and simulate a once piece construction. Ardito is Italian for brave and daring, which personifies the direction Daiwa is going with this rod construction. While I do miss the genuine cork handles I suppose the exposed rod blank handle is nice to get that extra sensitivity and the foam and rubber will withstand harsher environments. The hard tube is definitely a plus and the rod comes with a five year limited warranty.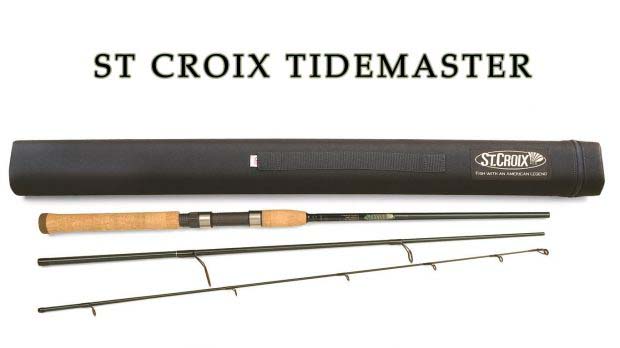 St. Croix Tidemaster Inshore – Check Current Price on Amazon

Model: St. Croix Tidemaster Travel Rod | Price: $$$$ | Pieces: 3 | Material: Graphite | Case: Hard tube
The St Croix Tidemaster is one of the most popular inshore fishing rods around, so it stands to reason that their travel version of the rod is just as good, and it is. The rod is a three piece with premium cork handles and a high modulus SCII graphite blank. It has outstanding strength, sensitivity, and power. The Tidemaster isn't as flashy as some other rods, but I personally like the backwater design and subtle simplicity that it offers. This premium rod is a great bang for the buck and one that I wouldn't hesitate to rely on if I'm hiking miles to a honey hole and need a rod that is guaranteed to perform. Also what's not to love about it being made in the good old USA?
Tips
Look for a rod between 6'6" and 7'6" for the best performance and a good size breakdown with three to four parts which will fit in a checked bag.
Avoid telescoping rods – there are too many sections, they aren't as strong, and they don't cast as well.
Graphite rods will be lighter and more sensitive than fiberglass and generally have more recoil force which results in superior casting.
Fiberglass rods will be stronger and tougher, but what you gain in strength you lose in sensitivity.
There shouldn't be any play in the sections of a new rod, but if it loosens up over time then use some wax to help tighten up the fit.
Don't buy one of the pre-made travel kits. I've made this mistake before, the reels are terrible and the quality just isn't there with the rods.
What rod material do you prefer for a travel rod?

Loading ...
Heath Anderson
Heath lives in North Carolina and has been an avid fisherman and all around outdoorsman for the past three decades. In addition to enjoying the outdoors, Heath has been active in the online fishing industry since 2010, teaching and sharing reviews of fishing products on BassGrab.com to help anglers catch more and look good while doing it.
All stories by: Heath Anderson