Toadfish Stowaway Fillet System
https://www.bassgrab.com/wp-content/uploads/2021-10-06-17.31.34-1200x540.jpg
1080
486
BassGrab
BassGrab
https://www.bassgrab.com/wp-content/uploads/2021-10-06-17.31.34-1200x540.jpg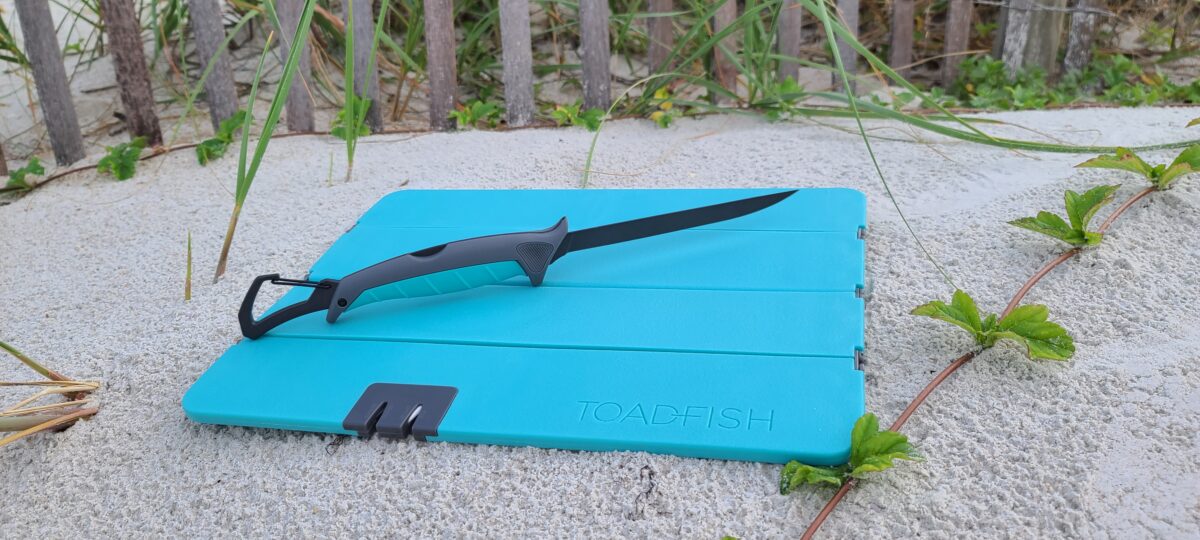 Toadfish Stowaway Fillet System
Toadfish is a company that is firmly rooted in sustainable fishing and harvesting. They have a handful of fishery and environmental projects in the works and for every product sold they replant a new oyster bed. The company also produces a host of products (like the Non-Tipping Can Cooler) that are very well designed and are crafted with high quality materials.
We had a chance to work with the folding fillet knife and folding cutting board that Toadfish offers and it really blew us away. Not necessarily because we are super into fillet knives and cutting boards, but because they really thought this out and incorporated all the features you'd want to be able to fillet fish easily on the go.
You can purchase the bundle from Toadfish here and it includes a neoprene case to store the cutting board and knife. Continue reading below for details for the cutting board and fillet knife.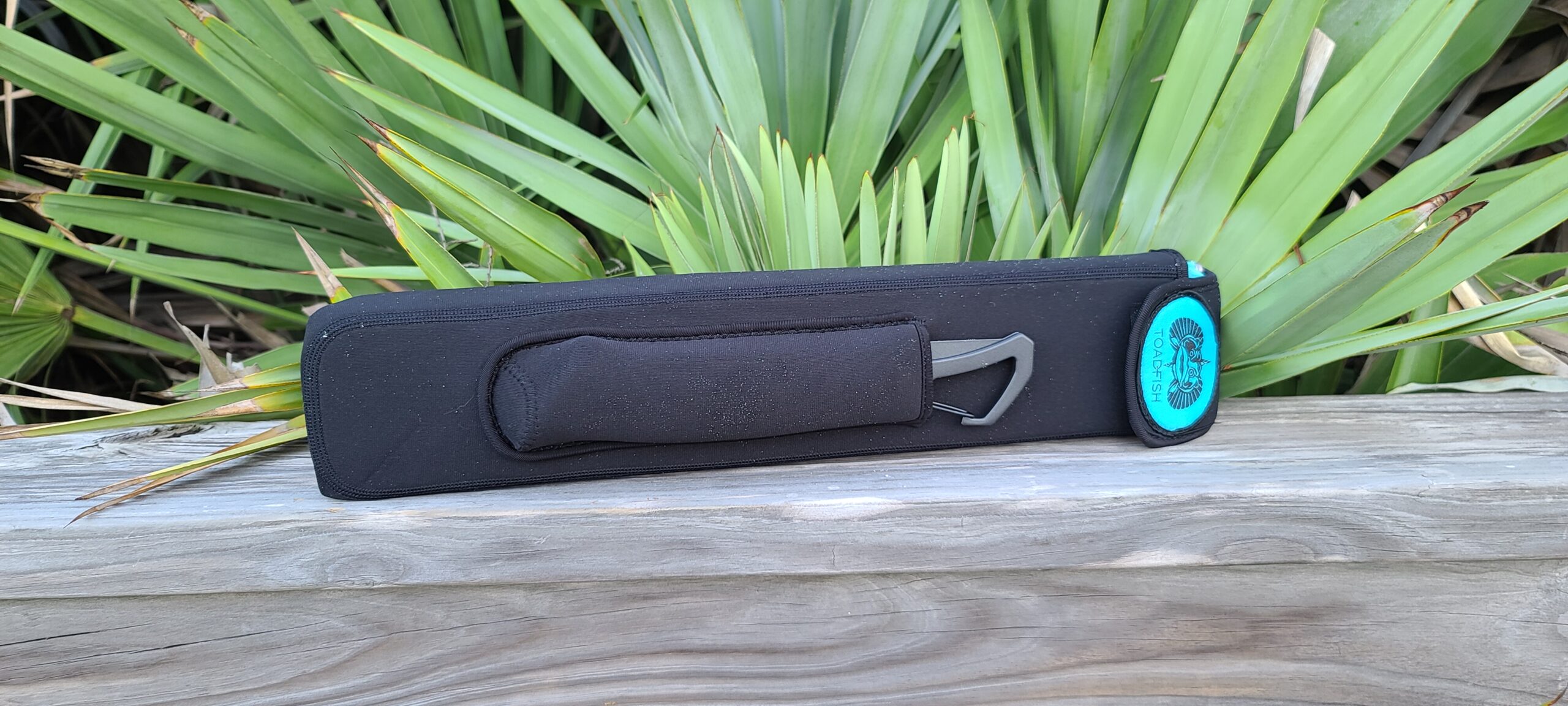 Best Folding Fillet Knife
Toadfish 7'' Folding Fillet Knife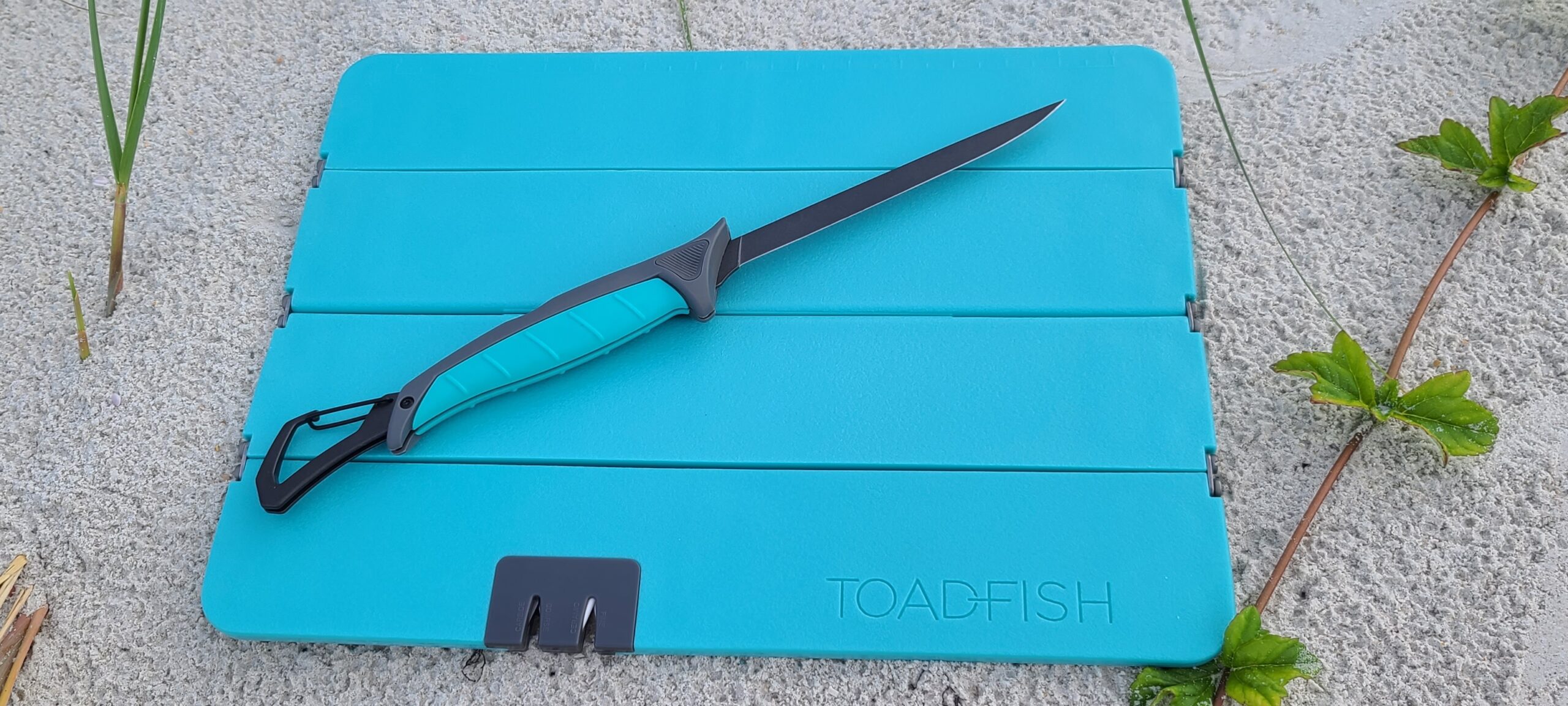 The Toadfish folding fillet knife is one of the nicest fillet knives we've ever used to date. It comes in 7" and 8.5" sizes and is perfectly compact. One of my favorite things about this knife is that it is made of titanium components which means it won't be a rusty pile of junk after your first fishing trip. The flex on the knife is really great and lets you go into the spine and curve around the ribcage while filleting a fish.
Folding Fillet Knife Features
 Full-Length Ergonomic Handle
Salt-Tough Titanium Corrosion-Resistant Components
7" Titanium Coated Salt-Tough Blade
Non-Slip Raised Rib Rubber Grip
Stowaway Carabiner that doubles as bottle opener
Pros
Non rusting components
Excellent flex on blade for filleting around fish spine
Bottle opener and carabiner on the knife
Solid rubber grip
Cons
Price
You must like seafoam green
Best Fishing Cutting Board
Toadfish Stowaway Folding Cutting Board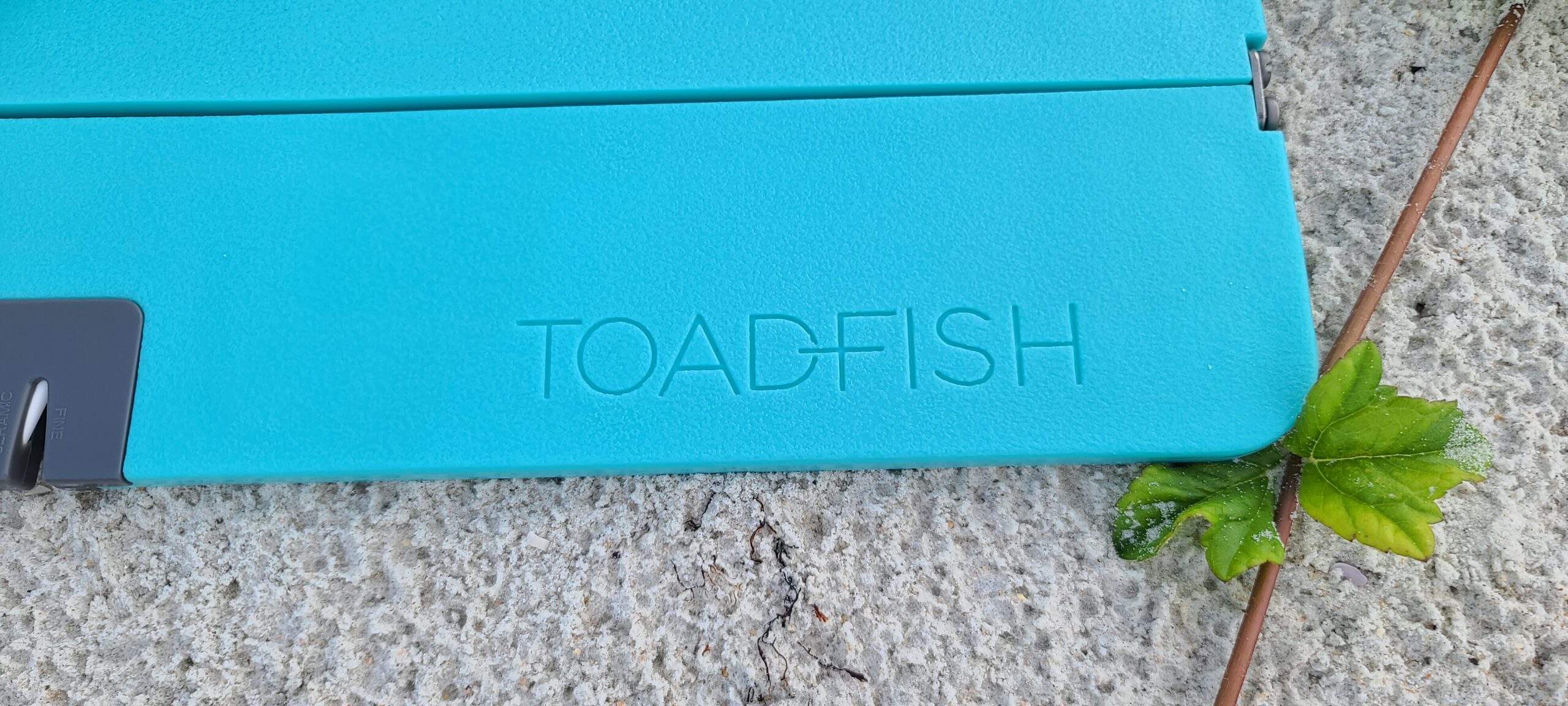 The Toadfish Stowaway folding cutting board is a truly unique item that I haven't seen before. It makes filleting fish and cutting bait on the go (be sure to follow local Fish and Wildlife regulations) a much easier task. You also don't have to carry a massive cutting board or put knife marks in your kayak or boat. The folding sections are held together with titanium screws and it includes a two stage knife sharpener. This is quite literally the best designed fillet system I have ever seen for fishermen. Perfect for crappie fishing to get some fish in the pan!
Stowaway Folding Cutting Board Features
Magnetic closure
Built-in 2-stage knife sharpener – includes a carbide section for setting a sharp edge on dull blades and a ceramic section to finely hone and finish the edge
Anti-skid bottom
Constructed from solid, non-porous, high-density polyethylene material for safe food handling
Patents pending
Dishwasher safe
Unfolded Dimensions 12'' x 16'' – Folded Dimensions 3'' x 16'' x 1.5″
Pros
Includes a two stage knife sharpener built into cutting board
Heavy duty constructions
Rust resistant hardware
Nonslip bottom