Williamson Curved Fillet Knife
https://www.bassgrab.com/wp-content/uploads/Knife1-1-e1479242461768.jpg
570
320
BassGrab
BassGrab
https://www.bassgrab.com/wp-content/uploads/Knife1-1-e1479242461768.jpg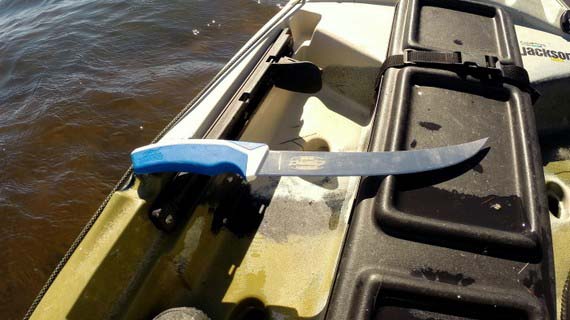 Williamson Curved Fillet Knife
Product: Williamson Curved Fillet Knife
Model: 10" Curved Fillet Knife
Manufacturer: Williamson
Price: Check the current price on Amazon

Sent from Williamson
Introduction
Williamson is a part of Rapala and they develop lures and fishing tools. I was fortunate enough to be able to work with their 10" curved fillet knife this past weekend and I was impressed with the cutting force that it provided. My first impression of this fillet knife was that I could use it to fillet a 15 foot bull shark, fend off hungry gators, or chop firewood. Unfortunately none of those seemed very realistic, so I decided to use it to fillet a redfish after a day out on the flats. The point I am trying to make is that the knife really is large and sturdy, with a total length of about 16 inches from handle to tip.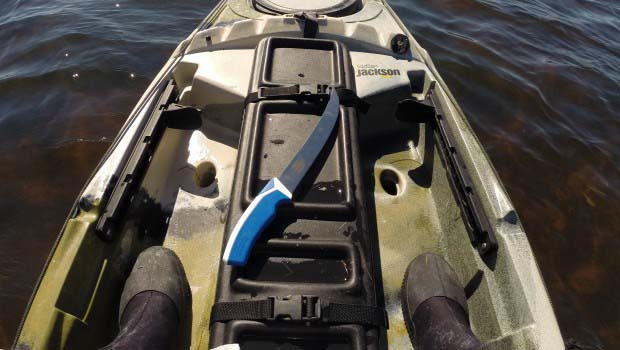 Actual Testing/Use
I caught a slot sized redfish while I was out this past weekend and I kept it mainly because I love eating redfish, but also to give this knife a thorough test against a red's scales. The knife performed very well and cut right through the tough redfish scales with a lot less effort than other fillet knives I have used in the past. It was a bit tricky managing the large knife without flex when it came to actually cutting the meat down the spine, however this knife is clearly intended for much larger game than a 22" redfish so I will give it the benefit of the doubt there. The grip was very comfortable and I didn't feel like I was going to drop or slip the knife at any point. That was very reassuring as I had been paddling for hours and my arms felt like lead. The only downside to this knife was that it does not come with a sheath so I had to rig a foam and tape setup to ensure it didn't slice through any of my gear.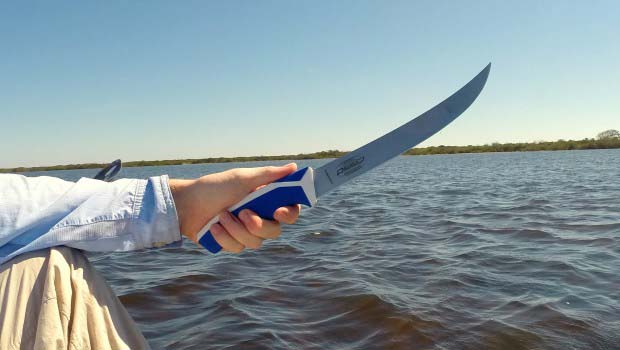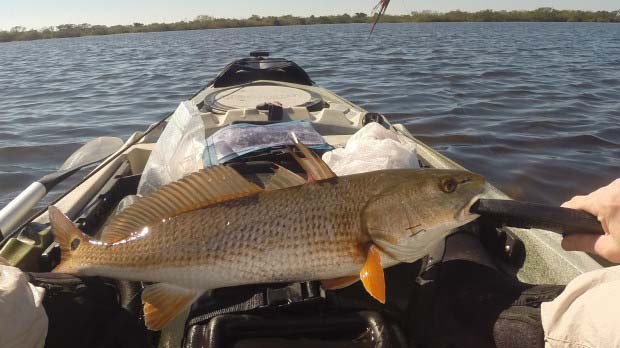 Pros
Sturdy knife with a well-honed hand ground blade out of the package
European stainless steel, holds a good edge
Comfortable and secure rubber grip

Cons
Very large, takes up a lot of room and would be difficult to fillet smaller fish
Not a full tang knife
Doesn't come with a sheath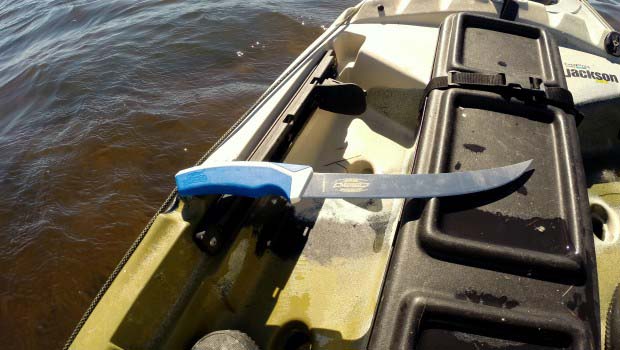 Overall
The Williamson fillet knife is a great knife for filleting larger fish and is offered at a good price, however be sure to get some sort of sheath for it. I can assure you that you don't want 10" of sharpened curved steel bumping around in your kayak or tackle box.
Heath Anderson
Heath lives in North Carolina and has been an avid fisherman and all around outdoorsman for the past three decades. In addition to enjoying the outdoors, Heath has been active in the online fishing industry since 2010, teaching and sharing reviews of fishing products on BassGrab.com to help anglers catch more and look good while doing it.
All stories by: Heath Anderson