GoPro HERO3+ Black Edition Review
https://www.bassgrab.com/wp-content/uploads/IMG_5763-e1479243005534-1024x574.jpg
1024
574
BassGrab
BassGrab
https://www.bassgrab.com/wp-content/uploads/IMG_5763-e1479243005534-1024x574.jpg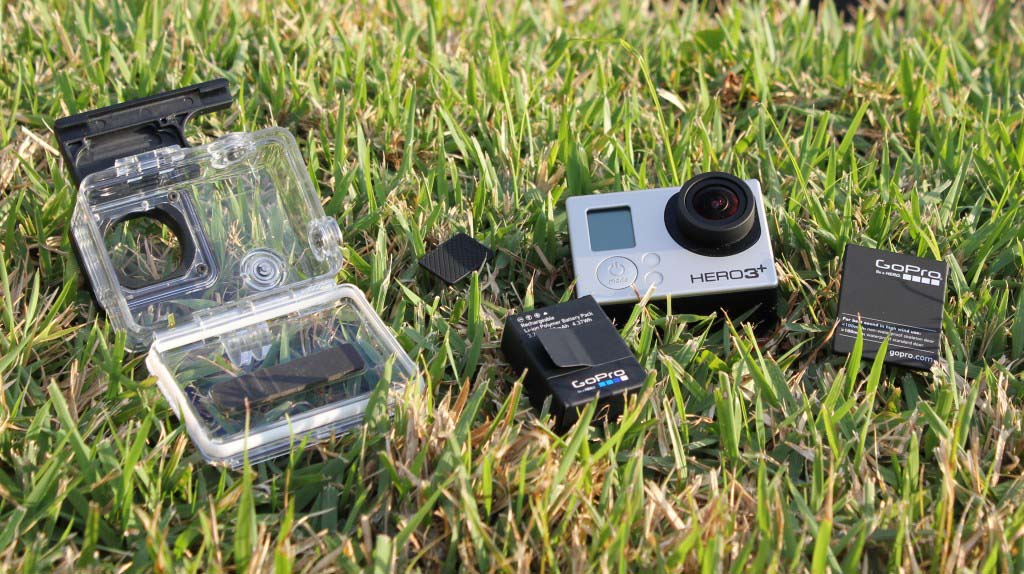 GoPro HERO3+ Black Edition Review
Product: GoPro HERO3+ Black Edition
Manufacturer: GoPro
MSRP: $399 at time of review
Sent from GoPro
Introduction
When I was growing up, the only time I ever heard 'go pro' was when someone was actually good enough at an action sport that they could literally go pro and become a sponsored professional. In this day and age, the phrase has become synonymous with a high quality action camera and is almost exclusively used to describe that. The use of GoPros has been a part of the angler's world since they first were developed. Before that we were all trying to take normal cameras on the water to prove our fish were actually real. This was done using a variety of plastic bags, tupperware, and shrink wrap, and despite our best efforts, they usually ended up wet. With the latest improvements in the GoPro HERO3+ Black Edition there is little to be desired and it is hands down one of the best outdoor camera/video cameras on the market. Check out our testing to see what this camera can do!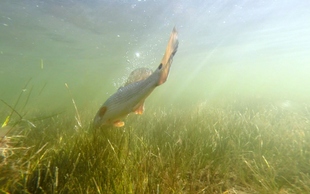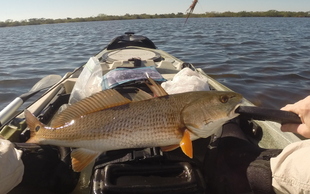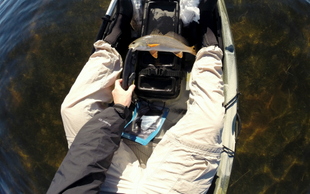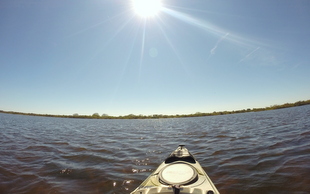 Features and Settings
The GoPro HERO3+ Black Edition offers way better tech specs than the previous models. It also is smaller and boasts a 30% battery increase. The 4k Ultra HD recording mode on the unit is undoubtedly impressive, however at only 15 fps max it is more ideal for panoramic filming on a tripod rather than action events. Listed below are the photo and video modes on the GoPro.
Video – records video with many options on quality from 720p to 4k with varying aspect ratios and fields of view depending on the mode used. The fps also varies depending on the video quality. For a full list visit the GoPro website specs.
Still Photo – capture a single photo with adjustable field of view and resolution settings; 5MP – 12MP
Burst Photo – multiple photos in a small time period great for fast action photography; 30 photos/1 second, 30 photos/2 seconds, 30 photos/3 seconds, 10 photos/1 second, 10 photos/2 seconds, 5 photos/1 second, 3 photos/1 second.
Continuous Photo – hold the shutter button to continuously capture a series of photos until the button is release; 3 photos/1 second, 5 photos/1 second, 10 photos/1 second
Time Lapse – automatically captures photos indefinitely over a timed interval; 0.5, 1, 2, 5, 10, 30, 60 second intervals. (pictures of unit, mounts, remote)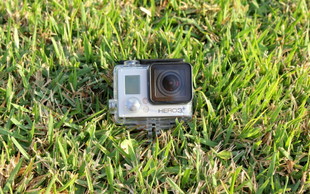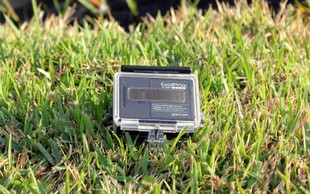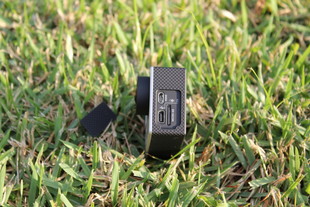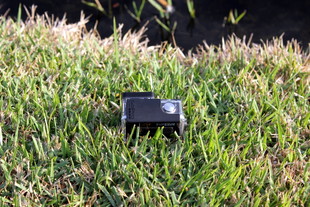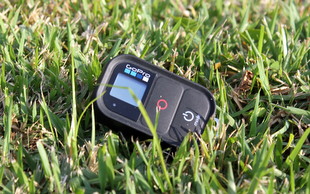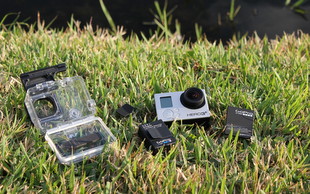 Actual Testing/Use
I put the GoPro through a lot of different real world applications in addition to fishing in order to get a full picture of how this camera performs in all environments. The camera and housing survived:
Time lapse tipping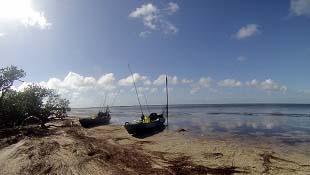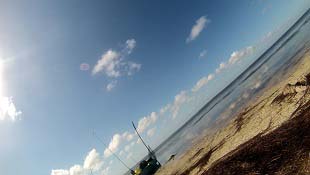 Enthusiastic dogs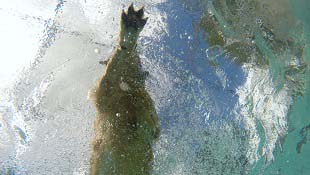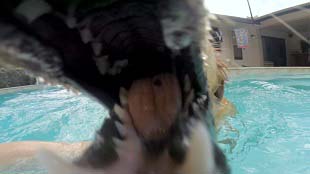 Mountain biking crashes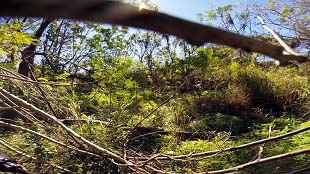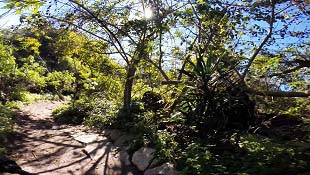 Hungry stingrays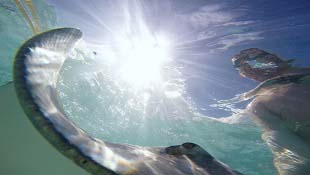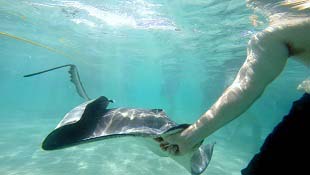 There is absolutely no doubt that the GoPro HERO3+ Black Edition is very well suited for fishing and there a ton of accessories that make it even better including the GoPro Floaty, pole mounts, and the wireless remote. It was great having the peace of mind that the camera would not sink, get wet, or fail while filming some great fish.
I found the best video settings for the GoPro HERO3+ to be the 1080p Superview with Protune mode on as it allows for full HD video with a framerate of 48 fps and offers the best editing features. Superview allows you to capture the best wide screen perspective with the most surroundings in your shot, while Protune is an advanced video mode that offers the best image quality and editing optimization. The best picture setting is 12MP (4000 x 3000) with an ultra wide field of view as that is by default the best setting and allows for an easy capture of the image over a wide area.
Best HERO3+ Black Edition Video Setting: 1080p Superview with Protune at 48fps
Best HERO3+ Black Edition Picture Setting: 12MP Ultra Wide Angle
I paired a few different mounts with the GoPro throughout the testing including a handlebar mount, helmet mount, DIY pole mount, and floating handle. All of them were great, but I was especially impressed with the DIY pole mount instructional I found at Palmetto Kayak Fishing. It worked great and was a very reasonable price for the materials. I also grabbed a SKB iSeries case to keep everything for easy transportation and protection.
The best tip I can offer for your GoPro is to apply Rain-X to the external impact housing lens if you're using it around water. I kept getting water spots in pictures and videos to begin with, but once I applied the Rain-X the water would roll right off if you tip it and blow on it. I can say with certainty that there have been no negative side effects or deterioration of the lens housing from applying Rain-X.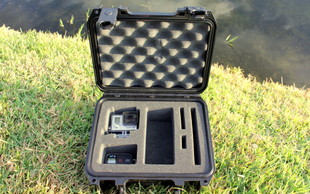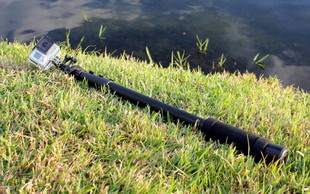 Pros
-There is an endless number of GoPro mounts on the market that allow for the camera to be used in any environment.
-GoPro has a widespread online community that develops DIY mounts, provides mounting/filming tips, and explains the functions and software.
– The wifi remote that comes with this model puts it way above any other camera on the market especially for fishing and underwater filming applications. Being able to remotely take picture or video and change modes is a huge advantage especially in a kayak.
-The impact case is super durable and protects the camera very well.
– Super smooth and sharp video at 1080p.
-Features a wide variety of shooting modes to capture even the quickest moments.

Cons
-Price. However, I have always been a believer that you get what you pay for, and in this case you are getting quite a lot for your money.
-There is no viewfinder or screen which ultimately would be helpful; however the wide angle lens makes it easy to capture what you're pointing at. Also an LCD BacPac screen can be added as an attachment for about $100.
-The initial camera setup takes a bit of time to get through and you will need to reference the manual at points especially for remote pairing.
-4k recording isn't smooth enough for fast action filming
-Low light performance is sub par, to improve grainy footage in low light set it up with a lower fps, Ex: 2.7k at 24fps

Overall
GoPro's HERO 3+ Black Edition is an excellent action sports camera and it has endless potential for anglers. I was very surprised by quality of the still images, they are very crisp and detailed. It is a great improvement from previous models based on tech specs, battery life, and size, and I look forward to new models that GoPro has in the works!
Heath Anderson
Heath lives in North Carolina and has been an avid fisherman and all around outdoorsman for the past three decades. In addition to enjoying the outdoors, Heath has been active in the online fishing industry since 2010, teaching and sharing reviews of fishing products on BassGrab.com to help anglers catch more and look good while doing it.
All stories by: Heath Anderson