Essential Fishing Accessories for Beginners
https://www.bassgrab.com/wp-content/uploads/20170125_171650-620x350.jpg
620
350
BassGrab
BassGrab
https://www.bassgrab.com/wp-content/uploads/20170125_171650-620x350.jpg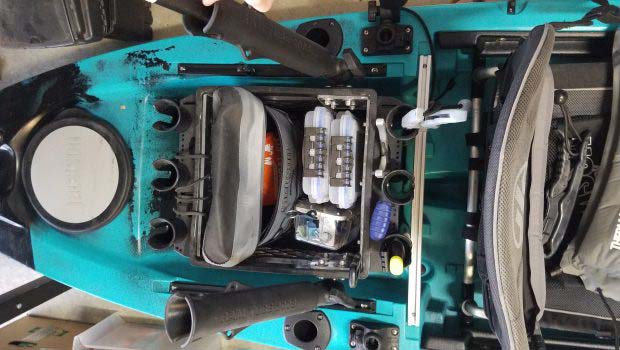 Essential Fishing Accessories for Beginners
Whether you're trying to reel in a keeper for dinner later in the evening or just looking for a new hobby where you can bond with family and friends while spending a day out on the water, fishing is a great activity. Even better, virtually anyone can get in on this sport, whether they've been fishing for decades or are casting for the very first time. While experienced anglers have their fishing excursions down to a "T," if you're just getting into the sport, there's certainly a bit of a learning curve. 
Below,  we discuss some of the top supplies and accessories anyone new to fishing should be looking to acquire before hitting the water. (as we have discussed before for your kayak fishing gear) Let's take a closer look!
Rod, Reel, Line
You likely already know that a rod and reel are essential – and you're unlikely to have much success at catching anything without them. However, it's also important that you select the right rod and reel for the types of fish you're hoping to hook. For beginner anglers, it's best to keep it simple and purchase a good all-around rod that you can use for both bait and lure fishing. Medium-action rods are a great example. If you're angling for larger fish in deeper waters, you'll need a more durable rod.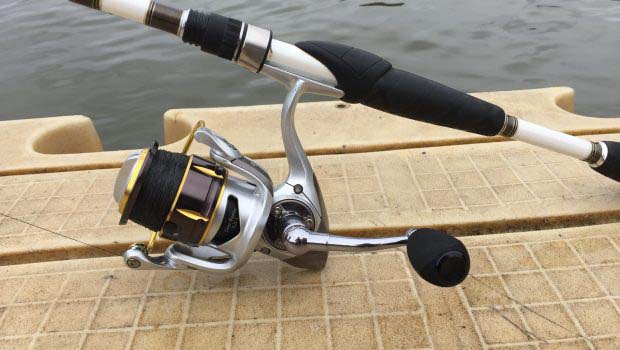 Once you've chosen a rod you like, it's time to pair it with a good reel.  Freshwater reels are used around rivers, lakes, and streams. On the other hand, saltwater reels are used in large water bodies like bays and oceans. However, regardless of where you want to go fishing, you have to understand the types of fishing reels. Various types of reels can be used in fishing. If you are an experienced angler, consider going for the best baitcasting reel. This is particularly important when using heftier baits and lines for large game angling.
Alternatively, if you will be handling small lures, use spinning reels that have an anti-reverse mechanism that preserves the line from reeling off when you get a bite. There are also spin-cast reels that can be good for you if you are a beginner. They are simple, dependable, and lack complexity.
Stocked Tackle Box
Aside from the rod, reel, and line that you've selected, there's a lot of hardware that you're going to need to get up and running once you hit the water. First, we suggest purchasing a large enough tackle box that can adequately accommodate all of the supplies you'll need to have on hand. The last thing you want to do is get out on the boat only to realize that you're missing a crucial item. Here's a look at some of the things you'll want to ensure are packed in your tackle box: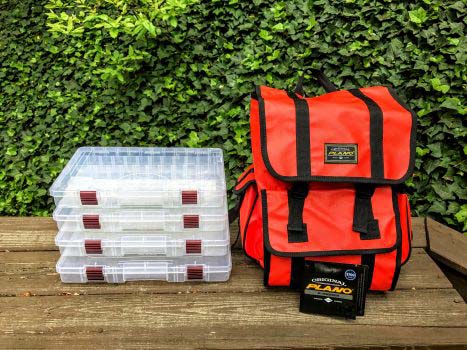 Hooks

Sinkers

Swivels

Extra fishing line

Bobbers

Spinners
Basic Tools
It's also a good idea to have some basic tools on hand in case you need to cut your fishing line or carry out other tasks. Arguably the most important tool you'll want to have handy is a pair of needle-nose pliers. These aren't just ideal for cutting fishing line – they're also an essential item for helping to remove any hook from a fish's lip if it can't be dislodged easily. Pliers help remove the hook without hurting the fish. Make sure one is in the bottom drawer of your tackle box. You should also keep a small fillet knife on hand. That way, you can prepare your catch immediately for the freshest quality meat possible.
Rod Holders and Outriggers
If you're venturing into deeper waters for your fishing trip, it's a good idea to keep your rods organized to avoid damage to your equipment and potential injury to anyone on board. Stainless-steel rod holders are an ideal choice that provides good stability for your rods while you're getting to and from your kayak fishing spot. They also allow you to run multiple poles at once with ease.
If you're going to be fishing in deeper waters, outriggers are an excellent investment. These fishing accessories are ideal for trolling, where bait is dragged behind the boat to simulate the movement of live prey. Outrigger poles keep your bait away from the vessel and its wake, which is too turbulent for fish to swim in. Not only does this increase your chances of getting a catch, but it also ensures you have optimal visibility.
Live Bait
We mentioned some of the tackle you should have with you on any fishing excursion, but there isn't anything quite like live bait. Whether it's nightcrawler worms, minnows, shiners, or other baitfish, live bait typically does a better job of capturing a fish's attention in the right conditions. For the freshest bait possible, visit your local bait shop the day of your fishing trip.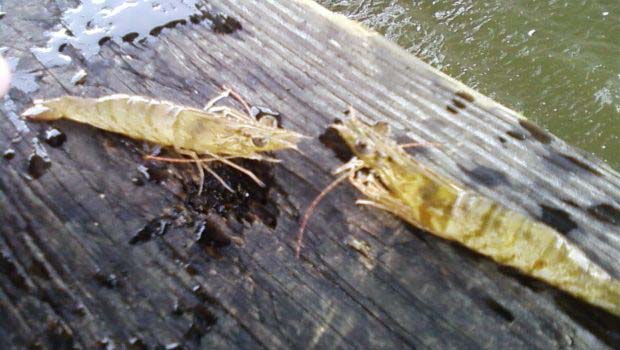 Now that you've got a roadmap, you're good to fuel up the boat and see if you can get anything to bite. While fishing takes patience and persistence, it won't be long before you learn that even when they're not biting, there's not much that can beat a day out on the water.