Eco Pro Tungsten Worm Weights
https://www.bassgrab.com/wp-content/uploads/Eco-Pro-Tungsten-Worm-Weights.jpg
400
225
BassGrab
BassGrab
https://www.bassgrab.com/wp-content/uploads/Eco-Pro-Tungsten-Worm-Weights.jpg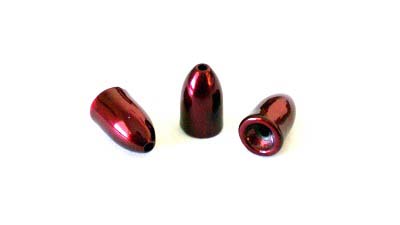 Eco Pro Tungsten Worm Weights
Product: Eco Pro Tungsten Worm Weights
Model: Worm Weights
Manufacturer: Eco Pro Tungsten
Weights: 1/16 oz (5), 1/8 oz (4), 3/16 oz (4), 1/4 oz (3), 5/16 oz (4), 3/8 oz (3), 1/2 oz (2)
Colors: Black, Black Neon, Brown Pumpkin, Green Pumpkin, Red, Sapphire Pumpkin, Watermelon Red
Price: Check the current price on Amazon

Sent from Eco Pro Tungsten

Introduction
Eco Pro Tungsten is a relatively new family owned American company that specializes in environmentally friendly Tungsten weights. They were founded with the mission to be the innovator in Tungsten products and to provide the highest quality Tungsten weights at an affordable price. The company works with tournament pro Dean Rojas to develop new innovative Tungsten weights for a variety of fishing applications. The weights are designed to be smaller, heavier, cast further, and get hung up less. I got a chance to work with these worm weights, and I must say that I was very impressed with the quality of Eco Pro Tungsten's weights, especially in comparison to traditional lead weights.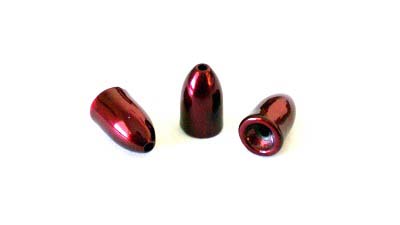 Features
97% Pure Tungsten: Earth friendly Tungsten construction provides harder weights making them more durable when you cast into a hard object. Tungsten construction also offers increased sensitivity due to the more dense material. Lead offers a density of 10 g/cc while tungsten offers up to 18.6 g/cc.
100% Lead Free: Protects wildlife from lead poisoning and removes the unsettling warning you have to read every time you open a pack of lead weights: "Warning: All lead products contain a chemical known to the state of California to cause cancer, birth defects and reproductive harm."
Insert Free: Provides much more tactile feedback in the line since a plastic or rubber insert is not needed. The inside of the worm weight will also not fray or wear down your line.
Seal Coat: Special painting process that resists chips and scratches, and provides a longer lasting and more abrasion resistant weight.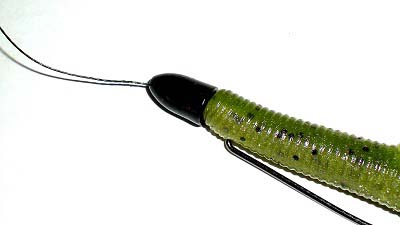 Actual Testing/Use
The Eco Pro Tungsten worm weights are among the best worm weights I have used. The dense tungsten metal allows the weights to be heavier and smaller at the same time which reduces the weights from being hung up on obstacles. Eco Pro Tungsten says that the weights offer extra sensitivity over lead because tungsten is more dense and absorbs more vibrations as it moves through the terrain. Theoretically this makes sense, however I could not determine a noticeable difference in between lead and tungsten in terms of sensitivity while fishing.
There are several key features of these weights that make them much better than other competing tungsten weights. First, they are polished on the inside to allow the weights to be fray free without using a plastic insert. The special seal coat that Eco Pro uses makes the tungsten weights chip resistant and helps prevent corrosion.  In addition it makes the worm weights cast further, and slide over obstacles easier.
I can understand why three-time Bassmaster winner Dean Rojas is a spokesperson for the company and head of the product development process: the Eco Pro Tungsten weights are exceptional, and their pro-staff manager, Tyler Brinks, is a very knowledgeable fisherman who is great to work with.
Pros
97% Tungsten Construction offers a harder, denser, and more sensitive weight
100% Lead Free Construction
Seal Coat Painting Process provides increased durability
Wide variety of colors offered, including special Dean Rojas colors

Cons
Cost of the weights, you really pay for Tungsten

Overall
The Eco Pro Tungsten weights are top of the line, and their company is expanding rapidly. They have the right people (solid staff and pros), promoting the right weights (market shift to Tungsten), at the right time (general environmental awareness). Overall, Eco Pro Tungsten produces quality weights. I would highly recommend that bass anglers who are still using lead weights check out the benefits that tungsten weights have to offer.